If the mother of the groom wants in on the action, here's a roundup of traditional tasks she can always help with—but feel free to think outside the box too.
by The Knot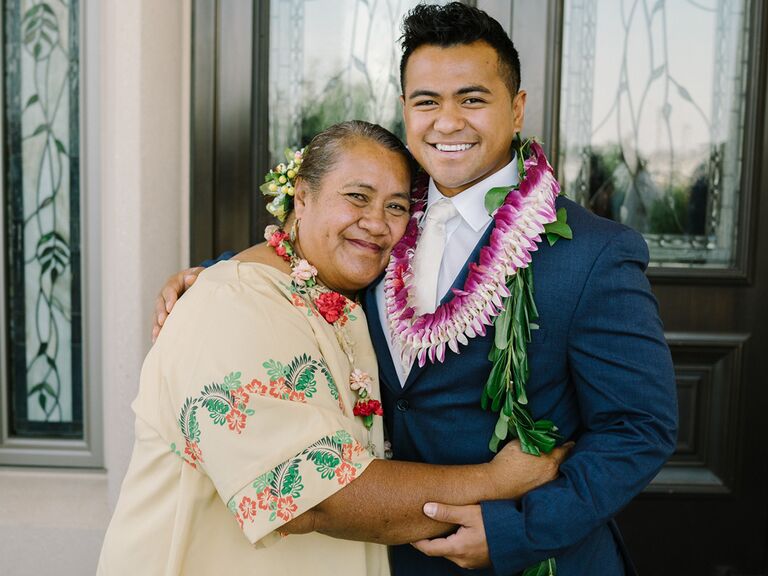 photo by 
C. ZOLMAN PHOTOGRAPHY
In the past, the bride's mother has taken on most of the prewedding responsibilities, while the groom's family assumed more of a backseat. These days, both moms take on significant roles in the planning process, especially if the two families are sharing the financial burden. No matter what the case, here's what's typically expected of the mother of the groom.
She can…
Call your parents to congratulate them and express her happiness, and invite them over for cocktails or out to dinner.
Offer to host a dinner to introduce you to anyone on your fiancé's side of the family you haven't met yet.
Be aware of expenses typically covered by the groom's family and offer financial assistance, if appropriate, to the groom.
Help scout out ceremony and 

wedding reception 

venues and ask friends for recommendations for caterers, florists and vendors.
Offer to serve as the main contact for wedding professionals—especially if the wedding is taking place where she lives.
Draw up the guest list for the groom's family after asking how many guests she's able to invite.
Help the groom choose family or ethnic traditions to incorporate into the ceremony or reception.
Attend the bridal shower and buy a gift.
Obtain information on where you are registered and spread the word to her side of the family.
Consult your mom on her wedding day outfit. (She should shop for her own about four to six months before the wedding.)
Keep track of her RSVPs and offer to make calls to obtain last-minute responses for anyone on her side of the list (three to four weeks before the wedding).
Traditionally, plan and host the rehearsal dinner with the groom's father the day before the wedding (plan six months in advance).
Stand in the 

receiving line

 after the couple (along with the groom's father).
Sit at the parents' table (if there is one).
Dance with the groom during the mother-son dance.